Recent Transfer Stories
For these students, transferring to Indiana Tech was not only a seamless process, but it was a choice that changed their lives for the better.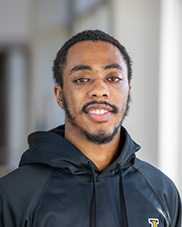 Jordan Blanton
B.A. Computer Science, class of 2023

Intrigued by a variety of options in its computer science program, Jordan Blanton of Redford, Mich., decided to transfer to Indiana Tech. And, after an enrollment process that proved to be "a very smooth and easy transition," Jordan is making a fresh new start in Fort Wayne.
"Indiana Tech has expanded my horizons and shown me so many opportunities in my career field," Jordan said. "They prepare you for the real world after school with work-like experiences and projects that you may experience during your career. It prepares you mentally and physically."
After graduating from Tech, Jordan plans to pursue a career in information technology infrastructure.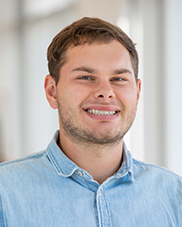 Gavin Cross
B.S. Exercise Science, class of 2021

According to exercise science major Gavin Cross, transferring to Indiana Tech is one of the best decisions he's ever made.
"My favorite thing about Indiana Tech is how much the school prepares students for success after graduation," Gavin said. "Within two months of being enrolled at Indiana Tech, one of my professors helped me find a very prestigious internship in Fort Wayne."
The Van Wert, Ohio, native says he chose Indiana Tech because of the university's small class sizes, outstanding facilities and affordable cost.
"My transfer process was remarkably smooth," he said. "The staff worked non-stop with me to get my transfer credits applied to my degree here. The transition was seamless!"
Gavin expects to graduate in spring 2021 and wants to pursue a career in athletic administration on the collegiate or professional level.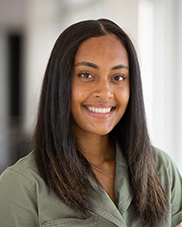 Mikayla Dunn
B.S. Exercise Science, class of 2022

When Mikayla Dunn saw the talent, togetherness and determination of Indiana Tech's women's track and field team on display at the 2018 NAIA indoor national championships, she knew she wanted to transfer from her college in Georgia to become a Warrior.
That's when admissions counselor Brook Ringenberg took the baton and helped seamlessly complete Mikayla's transfer process to Tech.
"She was extremely helpful every step of the way, providing me with weekly updates, answering my questions and suggesting more educational opportunities for me, such as Indiana Tech's Honors Program," Mikayla said. "Now, attending Indiana Tech, my favorite thing here is the sense of community. I have found my home away from home—meeting new people, making new friends and learning about student backgrounds and differences."
Mikayla considers the Indiana Tech community her second family, one that has greatly inspired her to pursue a major in exercise science and strive for success. Her goal is to become a physical therapist.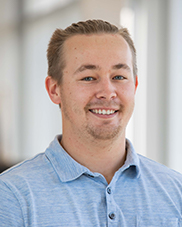 Max Jenkins
B.S. Biology, class of 2021

Max Jenkins is from Half Moon Bay, Calif., so the thought of transferring to a school on nearly the opposite side of the country caused him plenty of trepidation. But a simple correspondence from Indiana Tech's Office of Admissions let him know everything was going to be okay.
"The admissions office reached out to provide me with the necessary enrollment paperwork. They not only contacted me through email, but they reached out by phone, which created a very personal connection almost immediately," Max said.
And with that, Max felt confident with the transfer process and comfortable Indiana Tech would provide him with the support he needed. Now, Max is set to graduate fall 2021 with a Bachelor of Science in Biology. Medical school will follow.
"I have come to realize my favorite thing about Tech is the tight-knit feel of campus; the student body is small, which gives you the chance to get to meet new people on a personal level," Max said. "That applies to the classroom, too. Professors get to know you and can answer any questions you may have."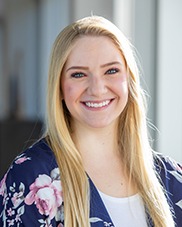 Hannah Lutz
B.S. Health Science, class of 2023

Health science major Hannah Lutz is back on track thanks to Indiana Tech.
"The professors care about you and know who you are—they want you to be successful," the Fort Wayne, Ind., native said. "My experience at Tech feels much more personalized than it did compared to the other schools I attended."
At two previous schools, Hannah didn't feel like she was getting the tools and opportunities she needed to be successful. But, after what she called an "amazing transfer process," her outlook has changed dramatically now that she is at Tech.
"Indiana Tech is preparing me for life after graduation by providing me with the connections I need and the knowledge I need to accomplish my dreams," she said.
Hannah expects to graduate during the 2022-23 school year, after which she will pursue a career in medical device sales.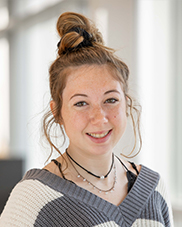 Makenzie Snyder
B.S. Criminal Justice, class of 2024

Criminal justice major Makenzie Snyder first learned about Indiana Tech at a career fair when she was in high school. When her first college choice didn't work out, Indiana Tech became her next option.
"My deciding factors when choosing Indiana Tech were the very hands-on classwork and the campus atmosphere," Makenzie said. "Everyone here on campus—whether its faculty or students—treat you like family and are very welcoming."
When Makenzie graduates in 2024, she hopes to become a criminal profiler. Right now, she definitely feels well supported as she pushes toward her goals.
"Tech offers 24-hour access to study rooms, a writing center, tutors and success coaches, and most professors have open office hours, which is very helpful," she said. "This school makes it 100% known that they are here to help you succeed. That makes it nice to know you have people on your side rooting for you."