Admissions Staff
Your Indiana Tech admission counselor is eager to answer your questions and guide you through the admission process. Whether you're just beginning your college search or narrowing down your options, we look forward to working with you and your family.
Find Your Counselor
If you aren't sure who to reach out to, use the tool below to find your admissions representative.
Select an option that applies to you:
Admissions Staff Members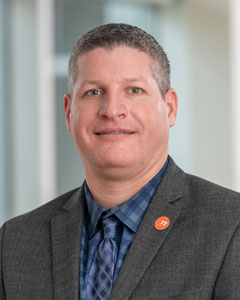 Bob Confer
Director of Admissions
phone: 260.422.5561, ext. 2424
email: rnconfer@indianatech.edu
office: Abbott Center Office 140

I assist:
Ohio, Connecticut, DC, Delaware, Maine, Maryland, Massachusetts, New Hampshire, New Jersey, New York, Pennsylvania, Rhode Island, and Vermont.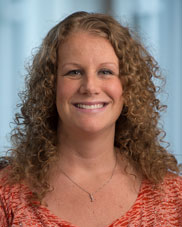 Brook Ringenberg
Assistant Director of Admissions
phone: 260.422.5561, ext. 2152
email: baringenberg@indianatech.edu
office: Abbott Center Office 139

Andrea Crilly
Assistant Director of Admissions for Campus Experience
phone: 260.422.5561, ext. 2153
email: ascrilly@indianatech.edu
office: Abbott Center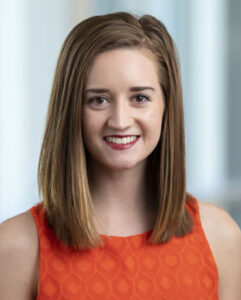 Abby Miller
International Admissions Counselor
phone: 260.422.5561, ext. 2256
email: almiller@indianatech.edu
office: Andorfer Commons 223

I assist:
Students living in a foreign country
Aland Islands, Albania, Andorra, Armenia, Australia, Austria, Bahrain, Belarus, Belgium, Bosnia and Herzegovina, Botswana, Bulgaria, Canada, Cocos Islands, Cook Island, Croatia, Cyprus, Czechia, Democratic Denmark, East Timor, Estonia, Faro Islands, Federated States of Micronesia, Fiji, Finland, France, French Polynesia, French Southern Territories, Georgia, Germany, Gibraltar, Greece, Greenland, Guernsey, Holy See, Hungary, Iceland, Iraq, Ireland, Islamic Republic of Iran, Isle of Man, Israel, Italy, Jersey, Jordan, Kuwait, Latvia, Lebanon, Liechtenstein, Lithuania, Luxembourg, Malta, Marshall Island, Monaco, Montenegro, Nauru, Netherlands, New Caledonia, New Zealand, Niue, Norfolk Island, Norway, Oman, Palau, Papua New Guinea, Paracel Islands, Pitcairn, Poland, Portugal, Qatar, Republic of Moldova, Republic of Yemen, Romania, Russian Federation, Saint Pierre and Miquelon, Samoa, San Marino, Saudi Arabia, Serbia, Slovakia, Slovenia, Solomon Island, South Georgia and the South Sandwich Islands, State of Palestine, Svalbard and Jan Mayen, Sweden, Switzerland, Syrian Arab Republic, The Former Yugoslav Republic of Macedonia, Tokelau, Tonga, Turkey, Ukraine, United Arab Emirates, United Kingdom of great Britain and Northern Ireland, Vanuatu, Wallis and Futuna
show countries
hide countries
Gralan Early
Admissions Counselor
phone: 260.422.5561, ext. 2206
email: grearly@indianatech.edu
office: Abbott Center

I assist:
Michigan
US Citizens attending a non-US High School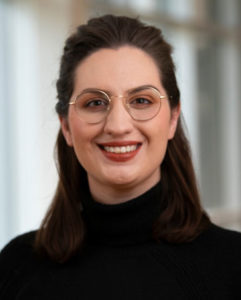 Alyson Lucas
Senior International Admissions Counselor
phone: 260.422.5561, ext. 2251
email: aplucas@indianatech.edu
office: Andorfer Commons 223

I assist:
Students living in a foreign country
Afghanistan, Algeria, Angola, Anguilla, Antigua and Barbuda, Argentina, Azerbaijan, Bahamas, Bangladesh, Barbados, Belize, Benin, Bermuda, Bhutan, Bolivarian Republic of Venezuela, Bolivia, Bonaire, Brazil, British Indian Ocean Territory, British Virgin Islands, Brunei Darussalam, Burkina Faso, Burundi, Cabo Verde, Cambodia, Cameroon, Cayman Islands, Central African Republic, Chad, Chile, China, Christmas Island, Colombia, Comoros, Costa Rica, Cote D'ivoire, Cuba, Democratic People's Republic of Korea, Democratic Republic of the Congo, Djibouti, Ecuador, Egypt, El Salvador, Equatorial Guinea, Eritrea, Ethiopia, Falkland Islands, French Guiana, Gabon, Gambia, Ghana, Grenada, Guadeloupe, Guam, Guatemala, Guinea, Guinea-Bissau, Guyana, Haiti, Heard Island and McDonald Island, Honduras, Hong Kong, India, Indonesia, Jamaica, Japan, Kazakhstan, Kenya, Kiribati, Kyrgyzstan, Lao People's Democratic Republic, Lesotho, Liberia, Libya, Macao, Madagascar, Malawi, Malaysia, Maldives, Mali, Martinique, Mauritania, Mauritius, Mayotte, Mexico, Mongolia, Montserrat, Morocco, Mozambique, Myanmar, Namibia, Nepal, Nicaragua, Niger, Nigeria, Northern Mariana Island, Pakistan, Panama, Paraguay, Peru, Philippines, Republic of China, Republic of Korea, Reunion, Rwanda, Saint Barthelemy, Saint Helena, Saint Kitts and Nevis, Saint Lucia, Saint Maarten, Saint Martian, Saint Vincent and the Grenadines, Sao Tome and Principe, Senegal, Seychelles, Sierra Leone, Singapore, Somalia, South Africa, South Sudan, Sri Lanka, Sudan, Suriname, Swaziland, Tajikistan, Thailand, Timor-Leste, Togo, Trinidad and Tobago, Tunisia, Turkmenistan, Turks and Caicos Islands, Tuvalu, Uganda, United Republic of Tanzania, Uruguay, Uzbekistan, Vietnam, Western Sahara, Zambia, Zimbabwe
show countries
hide countries
Erica Lay
Assistant Director of Admissions
phone: 260.422.5561, ext. 2380
email: eclay@indianatech.edu
office: Abbott Center

I assist:
Fort Wayne Community Schools
Local Indiana Counties (Adams, Huntington, Wells, Whitley)
Indiana Connections
All GED students
Jared Harvey
Admissions Counselor
phone: 260.422.5561, ext. 2524
email: jmharvey@indianatech.edu
office: Abbott Center

I assist:
Southwest Indiana (Benton, Boone, Carroll, Cass, Clay, Clinton, Davies, Dubois, Fountain, Gibson, Greene, Hamilton, Hendricks, Knox, Lebanon, Marion, Martin, Montgomery, Morgan, Owen, Parke, Pike, Posey, Putnam, Spencer, Sullivan, Tippecanoe, Vanderburgh, Vermillion, Vigo, Warren, Warrick and White)
Alabama, Georgia, Minnesota, North and South Dakota, Mississippi, Louisiana, Missouri, Florida, Iowa, Nebraska, Kansas, Arkansas, Oklahoma, Texas, New Mexico, Colorado, Wyoming, Idaho, Montana, Utah, Arizona, Nevada, Oregon, Washington, California
All US Citizens attending US High School located in foreign countries (Military states AE, AP, AA)
Larissa Whitaker
Admissions Counselor
phone: 260.422.5561, ext. 2503
email: lnwhitaker@indianatech.edu
office: Abbott Center

I assist:
Northwest Indiana (Elkhart, Fulton, Jasper, Kosciusko, La Porte, Lake, Marshall, Newton, Porter, Pulaski, St Joseph, Starke
Illinois, Wisconsin
Lindsey Peruchietti
Admissions Counselor
phone: 260.422.5561, ext. 2506
email: lrperuchietti@indianatech.edu
office: Abbott Center

I assist:
Allen County Schools
Northeast Indiana (DeKalb, LaGrange, Noble and Steuben counties)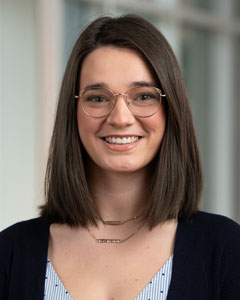 Madison Bouwers
Underclassmen and Dual Enrollment Counselor
phone: 260.422.5561, ext. 2118
email: mebouwers@indianatech.edu
office: Abbott Center

Zac Zumbaugh
Admissions Counselor
phone: 260.422.5561, ext. 2119
email: zjzumbaugh@indianatech.edu
office: Abbott Center

I assist:
Southeast Indiana (Bartholomew, Blackford, Brown, Clark, Crawford, Dearborn, Decatur, Delaware, Fayette, Floyd, Franklin, Grant, Hancock, Harrison, Henry, Howard, Jackson, Jay, Jefferson, Jennings, Johnson, LaGrange, Lawrence, Madison, Miami, Monroe, Noble, Ohio, Orange, Perry, Randolph, Ripley, Rush, Scott, Shelby, Steuben, Switzerland, Tipton, Union, Wabash, Washington, Wayne, and Whitley counties.)
Kentucky, North Carolina, South Carolina, Tennessee, Virginia, West Virginia
All U.S. Territories – Guam, Virgin Islands, American Samoa, Northern Mariana Islands, Puerto Rico, U.S. Minor Outlying Islands