Bob Confer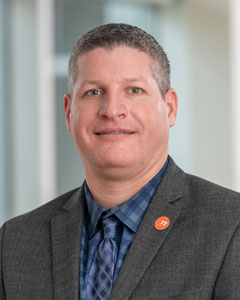 Director of Admissions
Phone: 260.422.5561, ext. 2424
Email: rnconfer@indianatech.edu
Office: Abbott Center Office 140
---
My territories
 Director over all territories.
---
My favorite thing about Indiana Tech
I played basketball for the Warriors from 2000-2004, so needless to say, I am an avid sports fan and follow the Warriors closely. To this day, I still have that competitive edge, whether it is going to the athletic events on campus or competing in intramurals against current students.
---
What makes Indiana Tech great
Indiana Tech is a great place to work. I have been here for several years, which is a testament to my line of work and the people whom I work with on a daily basis. The atmosphere, community, and our continual success and growth allow for people like me to grow as a person.
---
My advice for new students
Senioritis…don't get it! You see the light at the end of the tunnel, but don't stop until you cross that finish line.